How to master meetings and collaboration in your new hybrid workplace
Course: Hybrid meetings and collaboration in Microsoft Teams
We have created a course focusing on strengthening your hybrid meeting skills. The course is targeted at companies that use Microsoft Teams
The last year has fundamentally changed the way we work together. We have all had to learn to navigate a whole new world of virtual meetings and how we can best collaborate and create engagement online. Now that Denmark and the world are reopening, some employees will flock back to the offices, while others will often take advantage of the flexibility to work from home.
It places new demands on how you and I communicate, chair the meeting and most importantly how we collaborate across platforms, personalities and physical locations. In this course, you will become fully aware of the competencies that help you create effective and committed hybrid meetings, how Microsoft Teams support the collaboration in the hybrid, and how you also become an effective meeting participant.
This course will help you to
Understand the dynamics and differences between virtual and hybrid collaboration
Prepare optimally for hybrid meetings and personify a Digital First mindset
Reach all the way to the other side of the screen for the virtual participants
Get better at planning your work day and avoid back-to-back meetings
Make effective use of functionality in Microsoft Teams to support the hybrid work
Becomes an effective hybrid meeting leader and meeting participant
Understand the pros and cons of virtual and hybrid encounters
Differentiate preparation for a hybrid / virtual meeting from a physical one
Create commitment from all participants
Communicate effectively, even all the way to the other side of the screen
Present engaging and takes control from passive listening to active participation in a virtual, hybrid or offline environment
Master the digital tools of Microsoft Teams for effective hybrid collaboration
Understand user interface and functionality in Microsoft Teams
Make use of functionality in Microsoft Teams to create more engaging and inclusive meetings
Create and uses channels and teams to collaborate effectively

Plan your work day effectively so you avoid digital burnout
Understand the body's signals and the brain's limitations in the digital
Learn to schedule dedicated time for focus tasks and follow-up in the calendar
Change your digital meeting practice so that you do not jump directly from meeting to meeting
We also review the main principles and dogmas of online contact
Can you have unconscious prejudices about the virtual format?
When and how is the virtual meeting format correct?
How the preparation for your virtual meeting differs from the physical
How to master your equipment, your tools, your surroundings and not least your mindset
About what works and does not work in virtual meetings
How to personify a 'digital first' strategy
Managers and employees who want to be strong at hybrid meetings and collaboration in Microsoft teams.
Online or physically in two 90-minute sessions held at 14-day intervals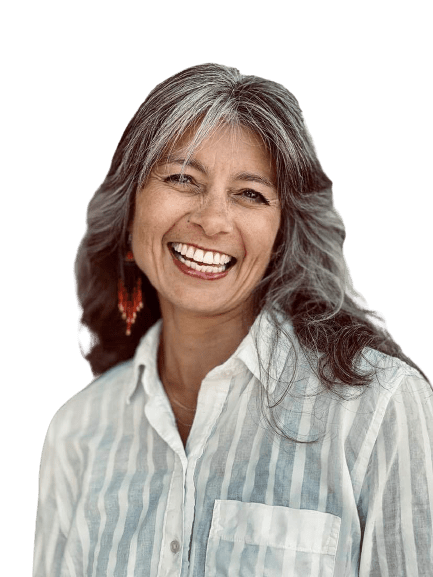 Anja Bourup
Anja is an expert in training employees and managers in getting more value out of hybrid meetings. She does this by consciously working with virtual presence, involving participants and structuring
content displayed in hybrid or virtual meetings. Anja's ambition is to put an end to boring virtual and hybrid meetings. Anja draws on more than 15 years of international experience working hybrid and navigating the virtual environment. Through corona, she has been deeply involved in helping organizations across Europe improve communication and collaboration, through intensive virtual presence training. Anja also conducts training for salespeople in the effective use of virtual channels.
Then fill out the contact form below and we will send the course description.
The course is delivered both with open registration and as an adapted course for companies.