An inspiring talk about distance and the pitfalls of the digital workday
Wellbeing and TechLifeBalance
We've created a talk on everything you need to keep an eye on to ensure wellbeing and a healthy digital work environment in the modern, flexible workplace.
Create the foundation for better well-being and TechLifeBalance in the flexible workplace
The transition to more flexible ways of working and collaborating in recent years has accelerated the adoption of new technology. We now have to juggle an everyday life where digital screen time takes up even more time for many of us, whether we're in the office or at home. 
But are we in control, or are we being controlled by the sea of signals pouring into our screens? And do we remember to spend time building the strong relationships with each other that are so important for both well-being and collaboration?
In Microsoft's latest Work Trends Survey, 68% of the 31,000 respondents indicate that they don't have enough uninterrupted focus time during the workday, while 64% say they struggle to find the time and energy to do their work.

In this talk, we focus on wellbeing, personal effectiveness and a healthy digital work environment. 
We touch on topics such as :
What are the pitfalls to watch out for in a flexible workplace?
How do we avoid digital burnout and stress?
How do we strengthen community and collaboration when we're together?
How do we all participate in creating culture and energy in a hybrid team and why is it important for wellbeing?
How can we be aware of and help each other when something doesn't feel right?
How do we make cross-disciplinary connections, even with those we don't work with on a day-to-day basis?
How do we define the right framework and agreements for collaboration?
What skills should you build when working from home and what is self-leadership?
How do we get better at managing hybrid meetings so that they help create a better balance in everyday life? 
Based on practical experience and best practices from major international and Danish companies, this talk will focus on everything we need to learn to take control of our workday and create a better TechLifeBalance 
We can deliver standard or tailored to your needs
We have delivered presentations to organizations of all sizes. From small management groups of 10 people to large international conferences for 1500 employees. There is no one hybrid model that works for everyone, so we always take your specific situation into account and tailor topics to your needs 
Managers and employees at all levels
Online or onsite workshop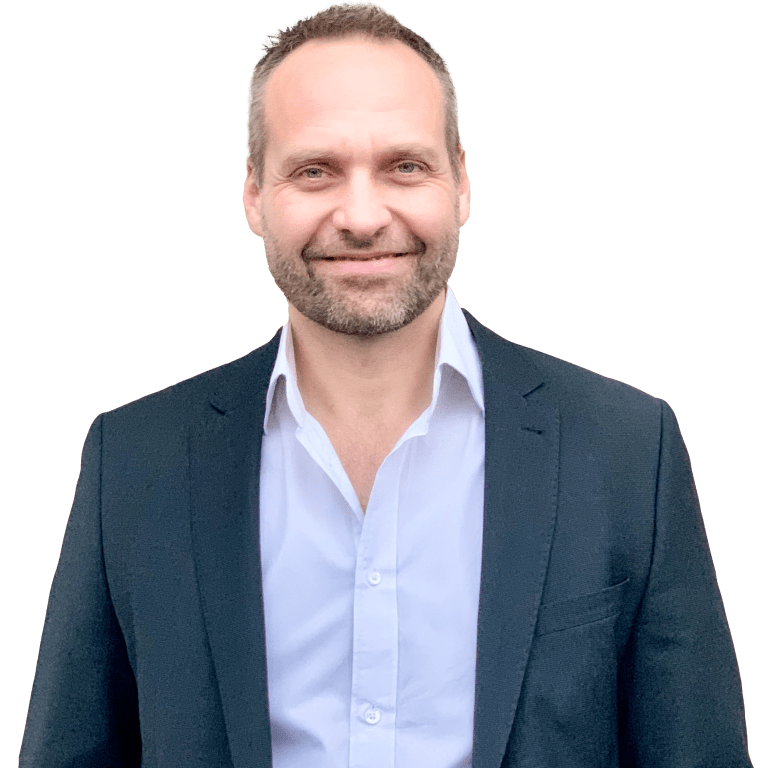 Jesper Riedel
Jesper is the founder of hybridledelse.dk and has for the last 3 years primarily worked with management consulting within flexible workplaces and hybrid management. Jesper has +20 years of experience from international tech companies that practiced flexible work. Most recently 10 years as a manager in Microsoft, including 7 years as a hybrid leader of international teams. Today, he dedicates his time to practical solutions that enhance hybrid work and help leaders build strong hybrid leadership competencies. In short, Jesper brings the deep experience from hybrid leadership and flexible working that can help managers and employees find practical solutions to the challenges of the modern flexible workplace
Fill out the contact form below and we will send you the description.